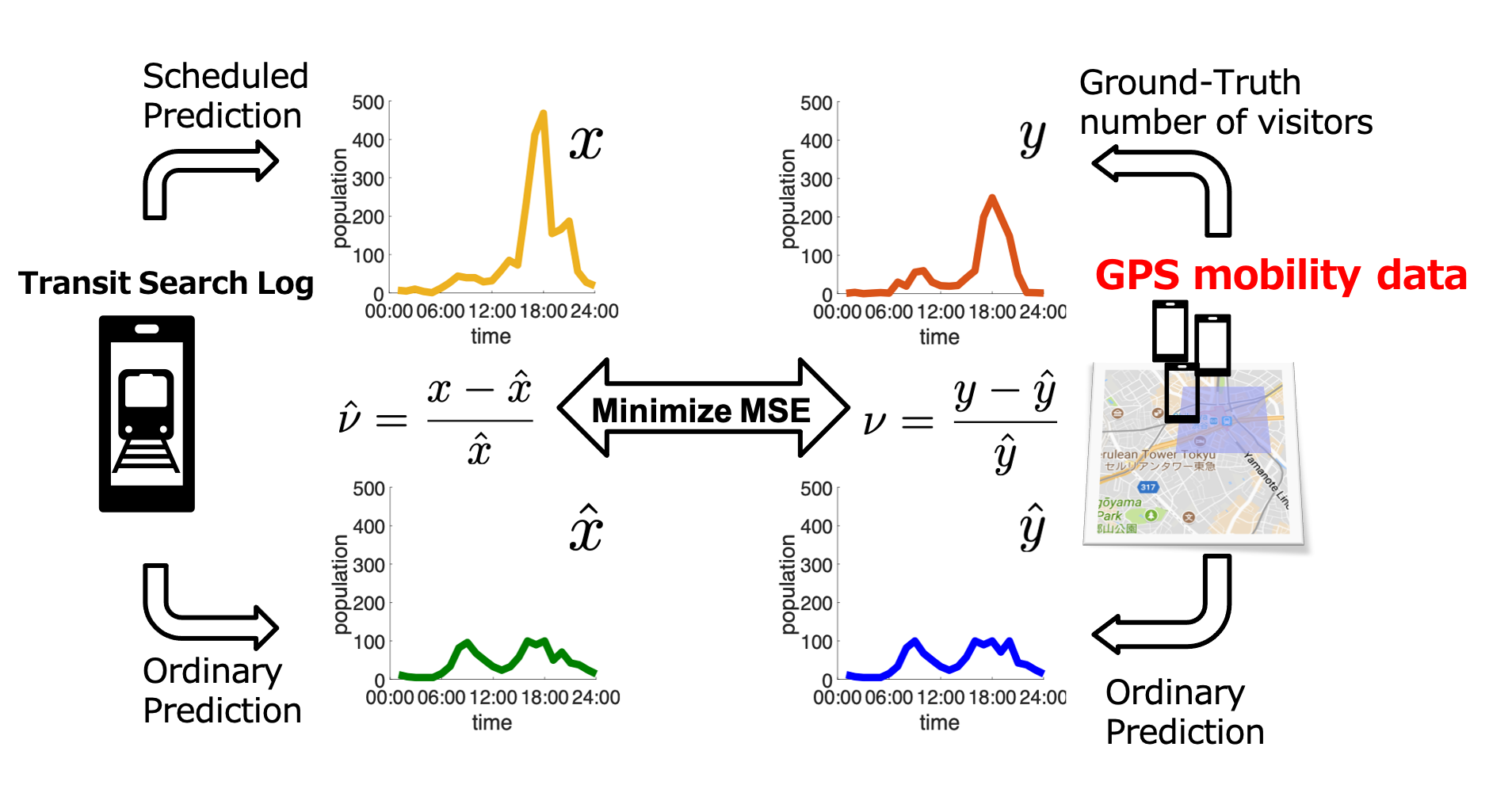 Predicting anomalous crowds, i.e., the irregular people gatherings in unusual events is a very important topic to enable appropriate countermeasures such as crowd control or avoidance of the COVID-19 epidemic.
The existing work [Konishi+, UbiComp'16] proposed the method of irregularity prediction of urban dynamics based on transit searching query logs(Project page.); however, predicting anomalous crowds by transit search logs is quite unstable due to the complex usage of transit search, that is, some people do not attend the event although they search for routes, while others people search for routes at least twice or more.
Motivated by this, we take into account GPS-based mobility logs, which have been widely used in urban dynamics analysis, in addition to the transit search records.
From previous studies focusing on urban dynamics modeling [Shimosaka+, UbiComp2015], it is known that daily visitor dynamics depend on external contexts such as weather and normal holidays. Therefore, we defined abnormal crowd dynamics as the degree of deviation from the number of visitors observed on a daily basis, and proposed a method to predict the degree of crowd anomaly based on the transit search history.
We conducted large-scale experiments for performance evaluation at 58 points of interest (POIs), including event venues, with real-world mobility logs and transit search histories, and verified the effectiveness of the proposed method in predicting anomalous crowds. [Anno+, SigUbi66; Anno+ SIGSPATIAL'20]
Publications